The automotive industry has become increasingly filled with a variety of luxury vehicles. From opulent sports cars to sophisticated SUVs, luxury permeates the sector at every level.
Therefore, this list has been collated to illustrate the 20 most luxurious vehicles on the market and what makes them a cut above the rest.  
Rolls-Royce Phantom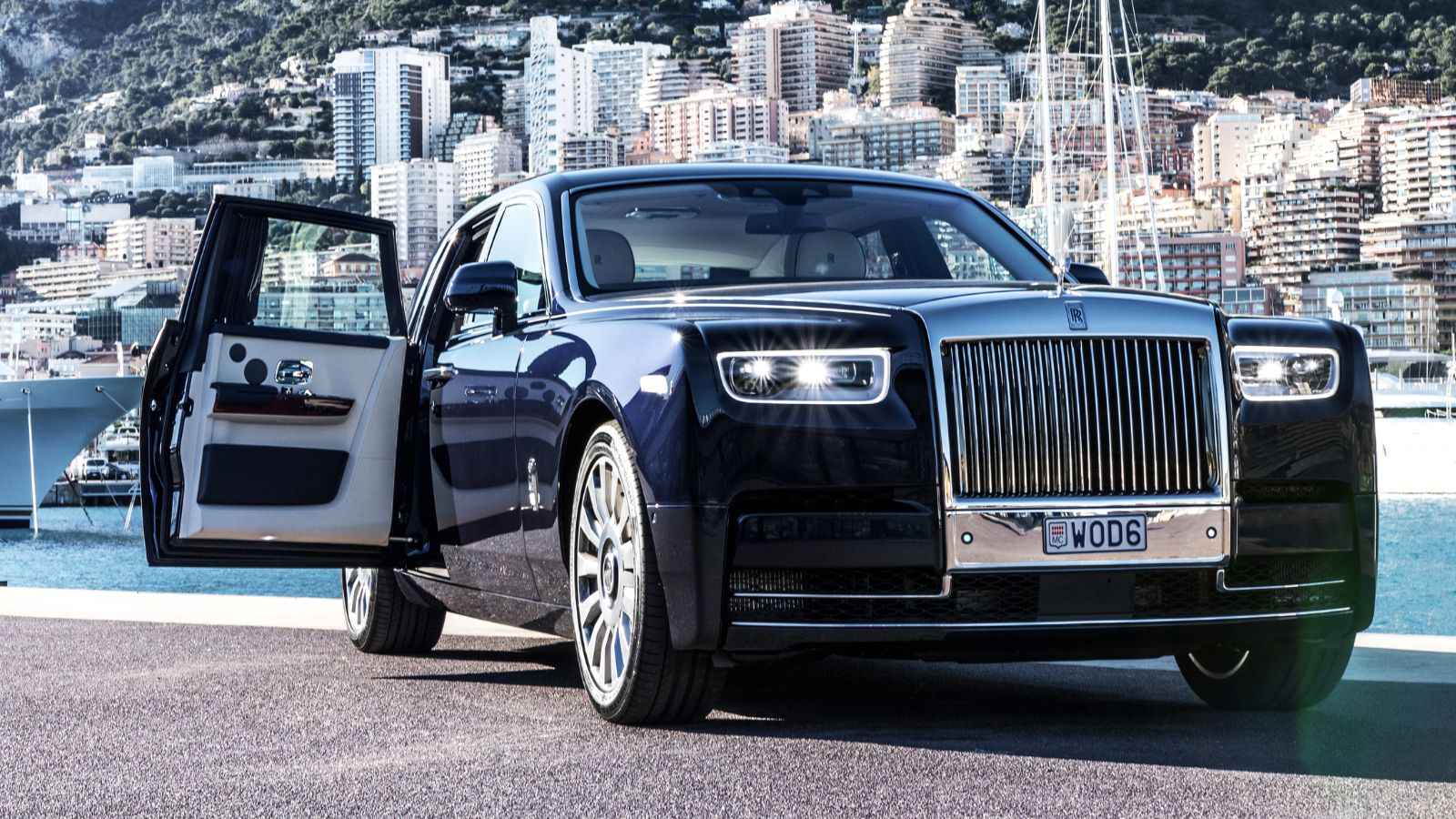 Synonymous with luxury, the Rolls-Royce Phantom is a timeless design, a handcrafted interior, and a rugged V12 engine. It offers a smooth, silent ride with some of the most advanced and luxurious technical features.
It symbolizes opulence and status, favored by royalty and superstars alike. The Phantom is the pinnacle of the prestigious cars admired world, representing the height of engineering and craftsmanship.
Maybach Exelero
Maybach Exelero is a limited-production ultra-luxury car built by the German brand Maybach, which has since disbanded. It incorporates a 700-horsepower V12 engine, a top speed of 218 mph, and an aerodynamic design.
The Exelero is known for its extravagance, with hand-stitched leather and hand-crafted wood accents throughout the lushes interior. Only one Exelero was ever produced, making it one of the rarest and most exclusive cars in the world and a valid symbol of wealth and prestige.
Bugatti Chiron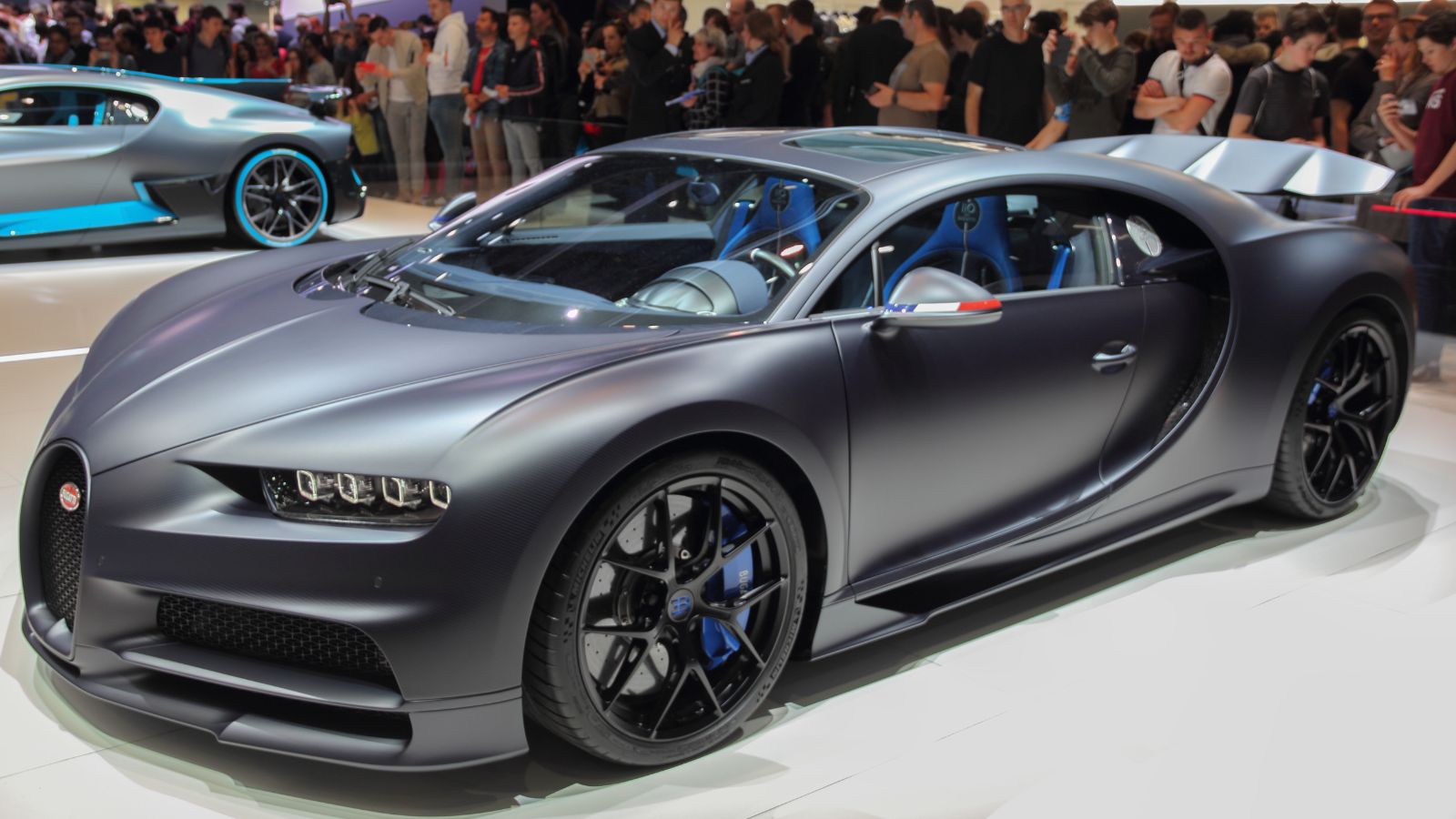 The Bugatti Chiron is a performance sports car designed and brought to life by the French automaker Bugatti. It features an influential quad-turbocharged W16 engine powering an advanced aerodynamic bodywork, capable of reaching speeds around 261 mph.
The Chiron boasts outstanding handling, meticulous steering, and advanced suspension systems. Its handcrafted interior is finished with premium materials, highlighting the merge between luxury and performance.
The Bugatti Chiron symbolizes extreme indulgence and engineering prowess, a true masterpiece of automotive design.
Bentley Mulsanne
The Bentley Mulsanne is a luxurious grand tourer car created by the renowned British automaker Bentley Motors. It comprises a hand-built V8 engine, yielding a robust and velvety performance, and a spacious and comfortable interior, adorned with fine materials such as leather and wood.
The Mulsanne offers state-of-the-art technology features and a quiet and refined ride, making it the ideal choice for long-distance expeditions. It epitomizes luxury and elegance, blending classic British design with modern engineering excellence.
Lamborghini Aventador SVJ
The Lamborghini Aventador SVJ is a fixed-production supercar renowned for its fierce design and intense performance. Designed with a naturally aspirated V12 engine, reaching more than 217 mph, and advanced composite bodywork for improved handling.
The interior is finished with high-end materials and refined technology components, supplying an unforgettable driving experience. The Aventador SVJ represents the pinnacle of Lamborghini's engineering and manufacturing capabilities, appealing to car enthusiasts and collectors globally.
Ferrari 812 Superfast
The Ferrari 812 Superfast, at its heart, is a grand tourer. It features a smooth, performance-orientated V12 engine with 800 horsepower and can comfortably push 200mph.
The Superfast offers careful handling, precision grip suspension, and steering systems combined with a comfortable and refined cabin. The 812 Superfast is an actual driver's car, combining Ferrari's signature performance with the reassurance and style of a timeless grand tourer.
It illustrates the pinnacle of Ferrari's engineering heritage.
Aston Martin DB11
The Aston Martin DB11 is another grand tourer sports car produced by Bond's favorite British automaker Aston Martin. It has a sleek, aerodynamic design and a handmade interior combining smart driving tech. Its sizable heart is a V12, delivering powerful drive, and offers a smooth and graceful ride.
The DB11 is favored by those who value style and substance. With a perfect blend of classic British design and cutting-edge engineering, the DB11 is a true masterpiece of automotive innovation.
McLaren 720S
McLaren's 720S is a revolutionary sports car produced by the British institution McLaren. It is manufactured with a mid-engined design and a powerful 4.0-liter V8 engine, getting you to where you need to go and then some.
The interior is completed with premium textiles and space-age composites, delivering a comfortable and contemporary driving experience. The 720S represents the prime of McLaren's engineering and design capabilities.
Porsche 911 Turbo S
Porsche's 911 Turbo S is a sleek masterpiece. As expected, the 911 Turbo S showcases a powerful engine with cutting-edge performance computers to guarantee a smooth and powerful ride. Its all-wheel drive and torque-vectoring strategy offer outstanding handling, acceleration, and acceleration.
Porsche has not let its loyal fanbase down, ensuring it incorporated a sumptuous interior with comfortable seating and advanced passenger entertainment features. This iconic vehicle symbolizes power, style, and driving enjoyment.
As with the legacy of Porsche, it encapsulates another timeless masterpiece. 
Audi A8
The Audi A8 is a luxury exec car with an intelligent design with all the bells and whistles one would expect from a chauffeur-orientated vehicle. It has a spacious interior, comfortable seats, and a powerful engine that can incorporate several additional options.
Factory features include an MMI infotainment system, air suspension, and a substantial panoramic sunroof. Offering a smooth and quiet ride with excellent handling and road manners. The A8 is known for its high-end build specifications with meticulous attention to detail.
It also has advanced safety features like lane departure warnings, blind spot monitoring, and adaptive cruise control.
Mercedes-Benz S-Class
The Mercedes-Benz S-Class is a top-of-the-line luxury car that embodies refinement, classiness, and innovative technology. The vehicle offers a spacious and comfortable interior with high-quality materials and finishes.
It has advanced features such as an MBUX infotainment system, advanced driver-assist systems, and air suspension. Engine options range from inline-six to V8 and contemporary electric hybrids.
The S-Class delivers a smooth and refined driving experience emphasizing comfort and luxury. In addition, the car is known for its advanced safety features, including active lane keeping, blind spot detection, and autonomous emergency braking. 
BMW 7 Series
The BMW 7 Series is extravagant, with exceptionally spacious, comfortable interiors. In addition, it offers powerful engine options and dynamic driving, making it a top choice for those seeking a premium driving experience.
With its sleek design, sumptuous amenities, and never before seen technology, the BMW 7 Series is the ultimate expression of complexity and class.
Lexus LS
The Lexus LS is sufficient in space and combines with a focus on luxury, offering comfortable interiors and refined driving dynamics. It's known for its smooth, quiet ride, high-quality materials, and superior build standard.
In addition, the LS gives buyers a range of powerful engine options, a spacious and well-appointed interior, and a stand for reliability and long-term dependability. It's a top choice for those who want a luxurious and reliable car for long-distance driving.
Cadillac Escalade
Cadillac Escalade is an all-frills SUV with an ample interior and powerful performance. It offers a smooth ride and a sleek layout with above and beyond in terms of comfort and amenities.
Its features include a large touchscreen display, a premium speaker system, and advanced safety features such as adaptive cruise control and computerized crisis braking. In addition, its capable V8 engine provides ample power for towing and off-road adventures suitable for various customer needs.
Lincoln Navigator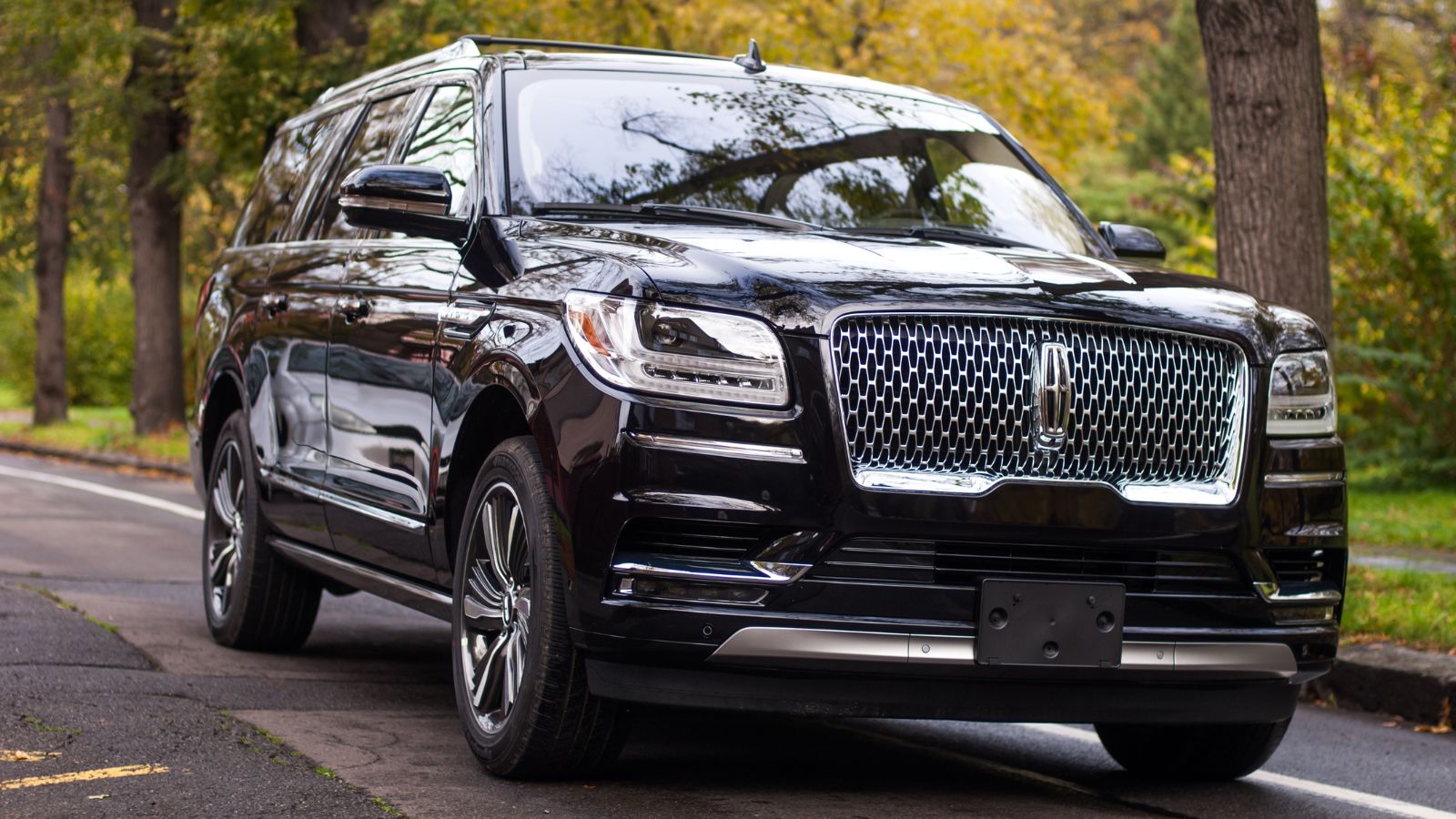 The Lincoln Navigator is a luxury SUV known for its refined design and spacious and cozy interior while maintaining a powerful performance capacity. It incorporates a spacious, well-appointed cabin with advanced technology, including a large touchscreen display unit.
Its smooth ride, adaptable capabilities, and top-end features make it an excellent choice for families and those seeking a luxury vehicle for business or leisure. Factory options include a panoramic sunroof, a round camera system, and an exceptional twin-turbocharged engine.
Range Rover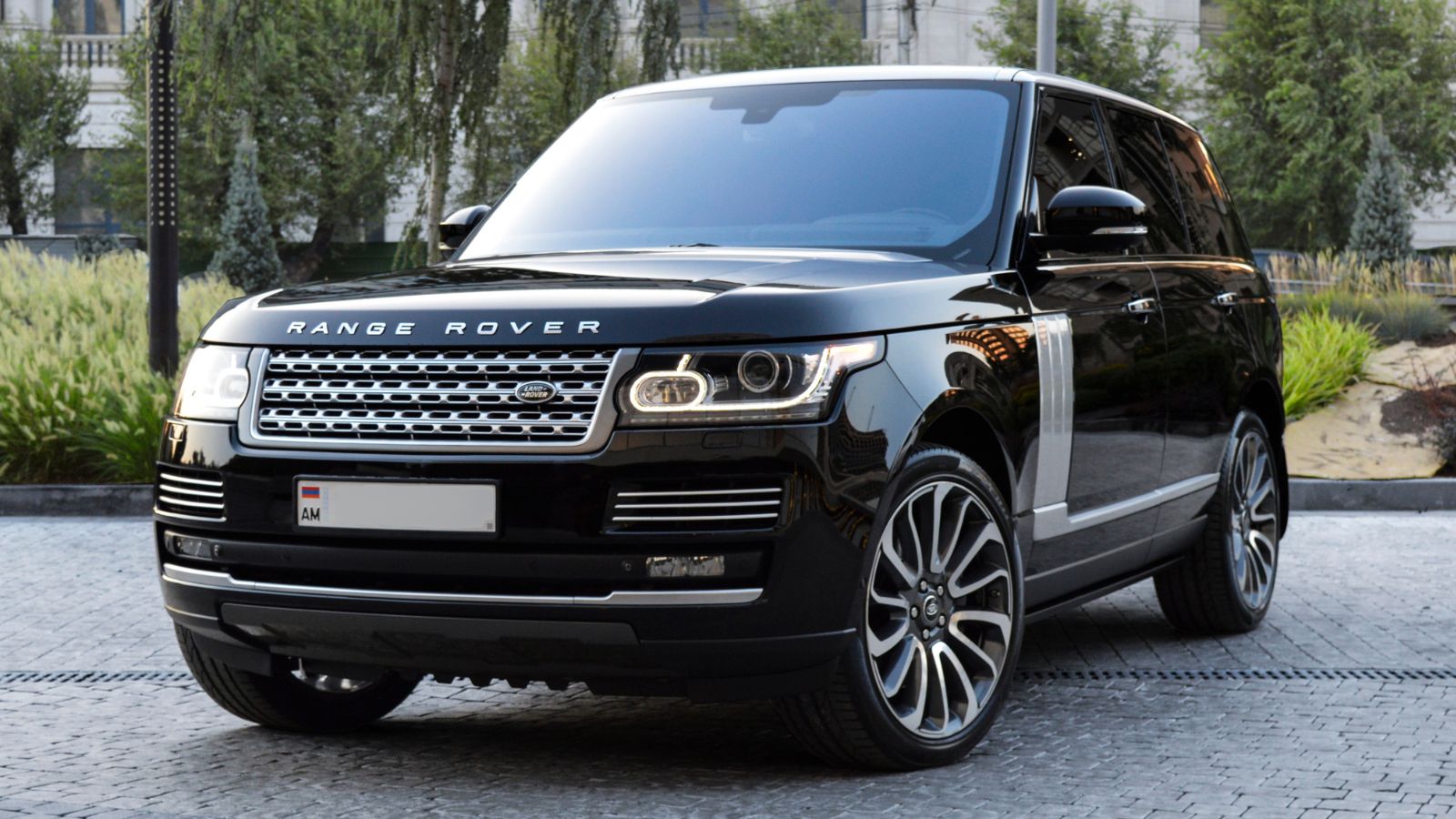 The Range Rover is an SUV with a sophisticated and cultivated design, integrating off-road capabilities with the comfort of a typical modern vehicle. Known for its comfortable and spacious interior, advanced technology components, and firm performance, it offers a smooth ride, impressive handling, and a spacious cabin with top-notch amenities.
In addition, it features a range of advanced safety features, notably adaptive cruise control, lane deviation warning, and a range of engine upgrades. Whether traversing city streets or embarking on challenging off-road terrain, the Range Rover delivers remarkable driving capabilities.
Maserati Quattroporte
Maserati Quattroporte is an all-frill sports sedan known for its intelligent and stylish setup, robust execution, and refined technology. It provides a luxurious interior featuring premium materials and state-of-the-art amenities; it offers a relaxing and tasteful driving experience.
It can be fitted with various high-performance engine packages, offering dynamic and agile handling with responsive acceleration. The Quattroporte also features advanced safety features, including adaptive cruise control, computer-monitored blind spot, and automatic emergency braking.
With its unmistakable style and dynamic performance, the Quattroporte truly expresses Italian automotive engineering at its best.
Jaguar XJ
The Jaguar XJ is a sleek and elegant design crammed with sophisticated technology that can compete with top market contenders. Its spacious, comfortable interior, premium materials, and state-of-the-art amenities offer an unforgettable driving experience.
It features various contemporary safety features, including responsive cruise control, lane divergence warning, and auto braking. The XJ delivers impressive acceleration and handling and can combine luxury and performance effortlessly.
Whether voyaging on the highway or navigating city lanes, the Jaguar XJ provides a unique driving experience.
Volvo XC90
The Volvo XC90 is a luxury SUV known for its extensive and restful interior, state-of-the-art technology features, and strong safety record. Its refined design offers a luxurious driving experience for families and individuals alike.
In addition, the XC90 has a range of efficient and powerful engines, delivering a smooth and capable performance on and off the road. So whether commuting to work or embarking on a family road trip, the XC90 offers a truly exceptional driving experience.
Land Rover Discovery
Land Rover Discovery is a top-of-the-line vehicle renowned for its versatility, off-road capabilities, and luxurious interior. It offers a spacious cabin, advanced technology, and a comfortable ride.
It is used by celebrities, royalty, and farmers alike. It dominates every environment, from rugged off-road to prosperous city life. With its robust design and impressive towing capacity, the Discovery is ideal for city and off-road adventures.
Embracing Elegance in a Modern World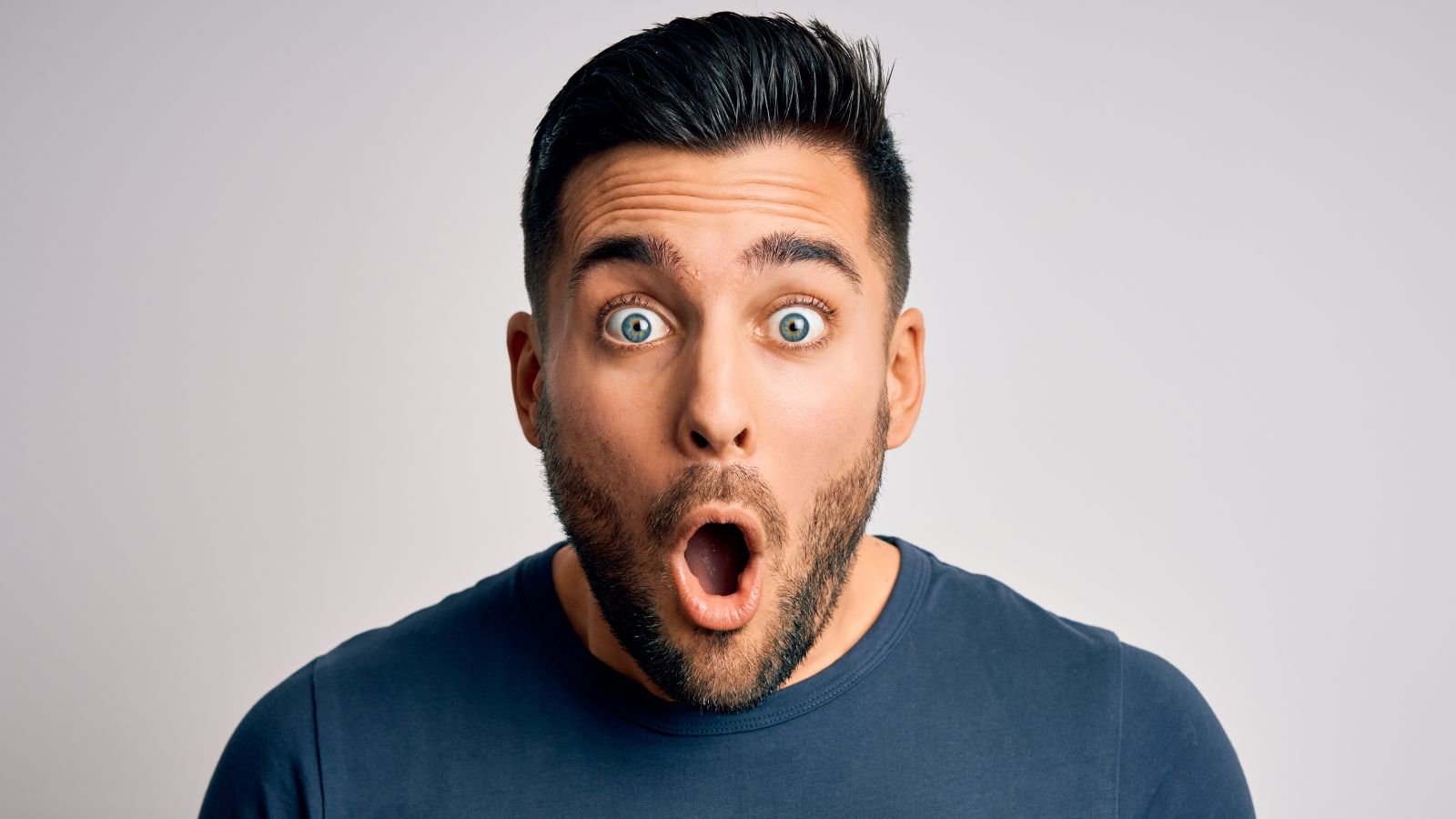 The list above provides a comprehensive inventory of the 20 most luxurious vehicles ever built. They are some of the most exceptional cars ever produced, each denoting a bespoke combination of sophistication and capabilities.
Suppose you are ever lucky enough to experience one of these vehicles. In that case, you will know the exceptional standards the automotive industry can achieve. 
10 Unexpected Desires of Men That Will Surely Raise Women's Eyebrows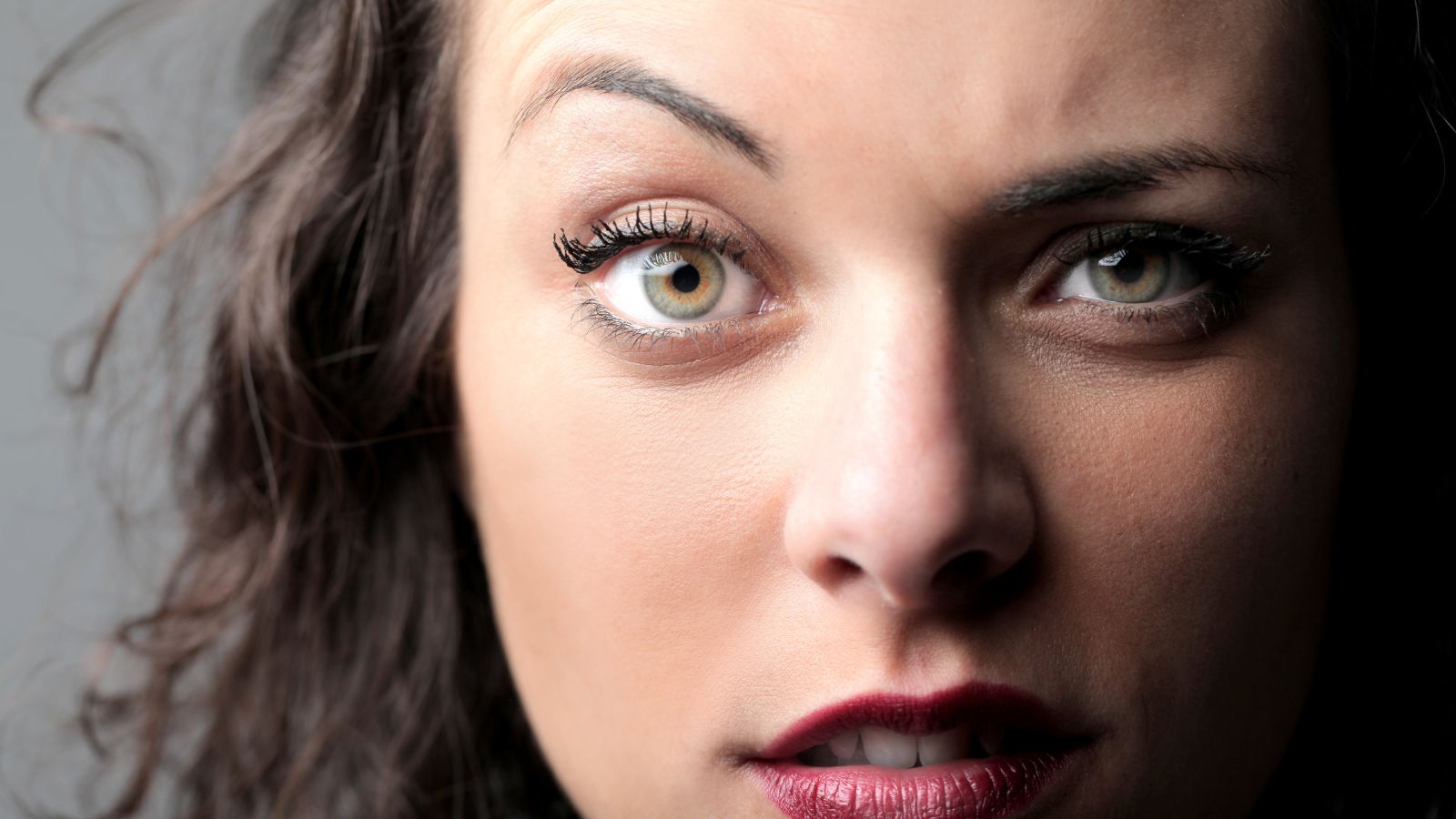 Certain things can make eyebrows rise and curiosity pique. When it comes to men's desires, there are often hidden gems that may surprise and intrigue women. These desires can range from the unconventional to the unexpected, shedding light on the diverse range of interests that captivate the male psyche.
10 Unexpected Desires of Men That Will Surely Raise Women's Eyebrows
Twisted Icons: 17 Historical Figures Idolized by Society but Truly Horrible People.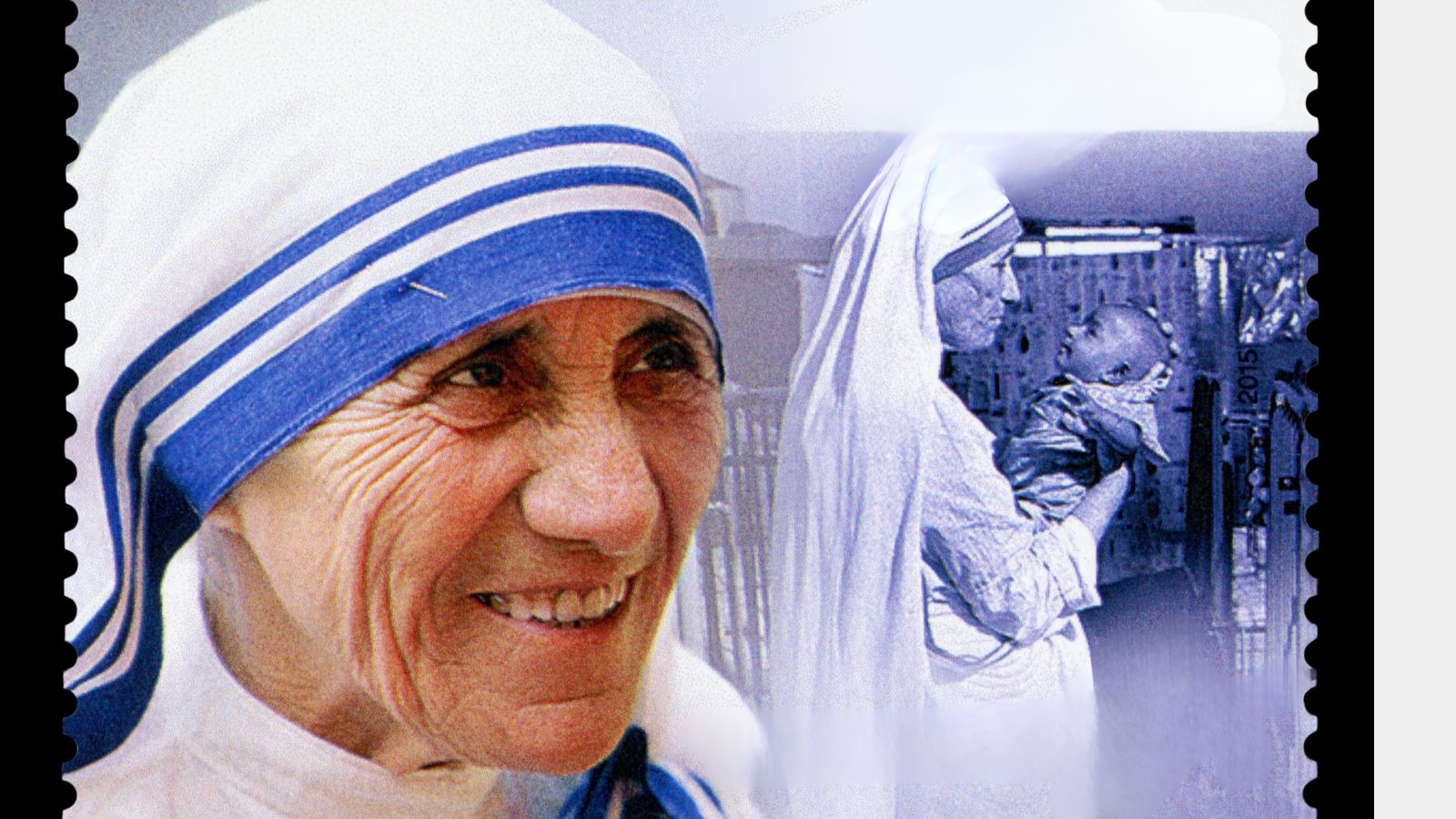 Throughout history, individuals have attained fame, adoration, and idolization for their achievements or perceived virtues. However, the truth behind their public image often reveals a much darker and more disturbing reality.
Twisted Icons: 17 Historical Figures Idolized by Society but Truly Horrible People.
The 19 Most Overpaid Professions That Offer Little to Society's Advancement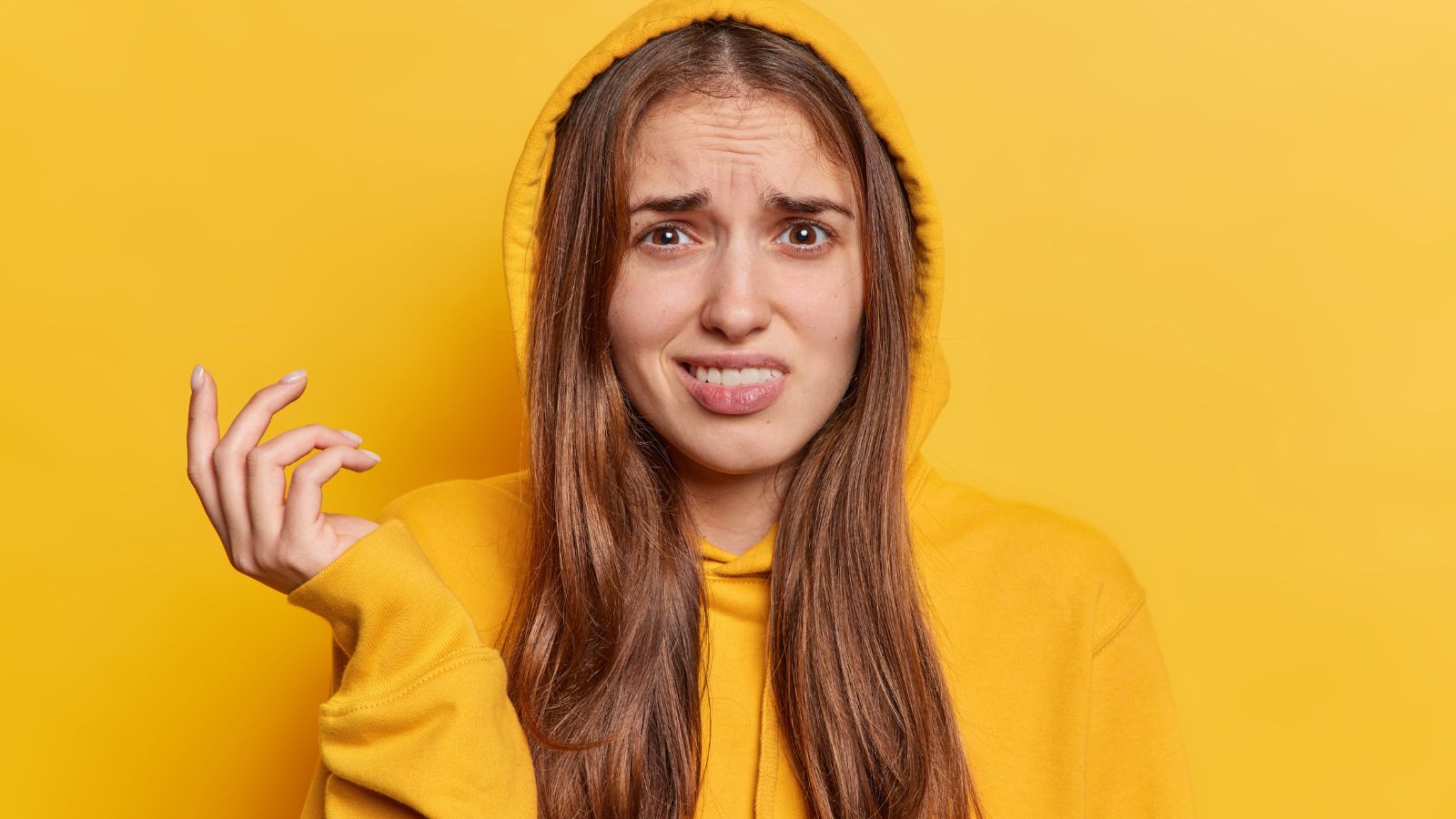 In a world where societal progress is paramount, it's disheartening to discover that certain professions command exorbitant paychecks while contributing little to the advancement of society. As we delve into the complex tapestry of occupations, we spotlight the 19 most overpaid jobs that raise eyebrows and ignite discussions about fairness, value, and the true impact on our collective progress.
The 19 Most Overpaid Professions That Offer Little to Society's Advancement
Boomers' Unyielding Attachment to the 60s: 10 Things They Absolutely Refuse to Let Go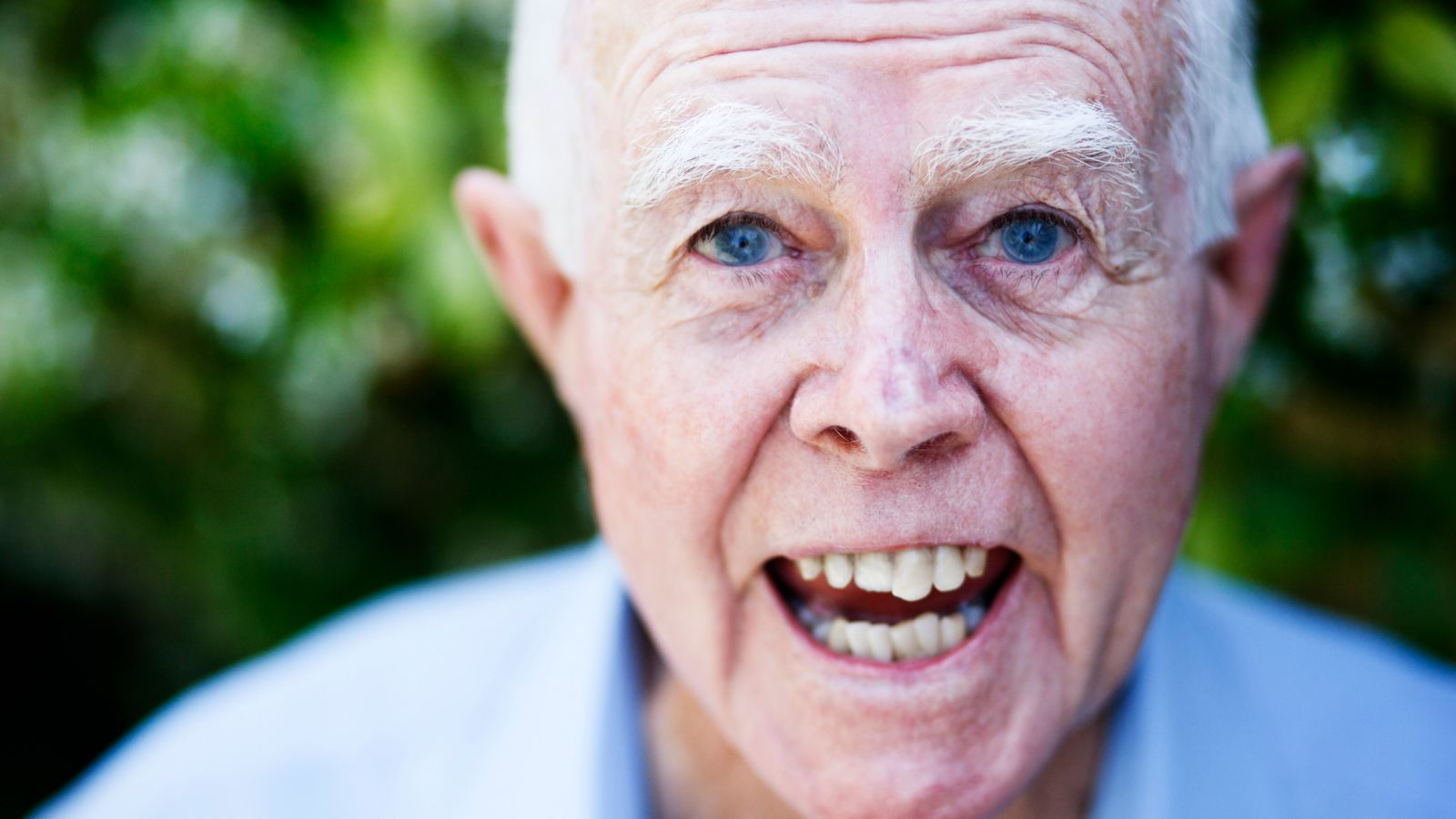 Memories of the "good old days" keep us trapped in the past. Baby boomers love to retell tales of how it was "in my day." At the same time, millennials will tell them to get with the times. Being stuck in a time warp from which they don't want to snap out of, here are things that baby boomers still think are fantastic.
Boomers' Unyielding Attachment to the 60s: 10 Things They Absolutely Refuse to Let Go
Men Share the 12 Most Unattractive Hobbies Women Enjoy That Make Them Run for the Hills: Fact or Fiction?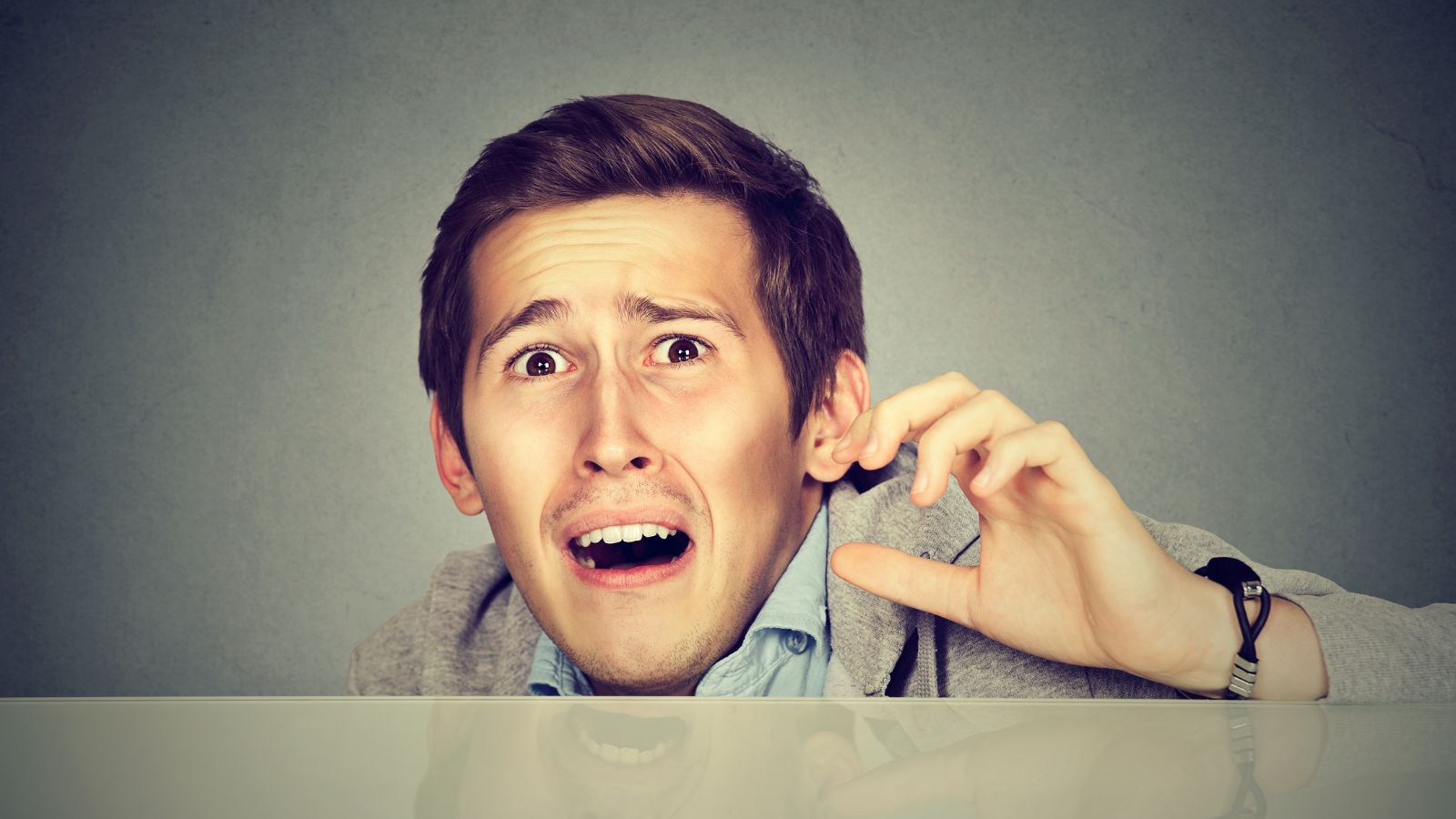 Are there hobbies that send men running for the hills? Is it the avid knitting or the extreme couponing that leaves them perplexed? Or could it be the unusual fascination with insect taxidermy that sends shivers down their spines? While we all have our unique interests and pastimes, there seems to be a list of hobbies that some men find a little… bewildering.
Men Share the 12 Most Unattractive Hobbies Women Enjoy That Make Them Run for the Hills: Fact or Fiction?